Colorectal Cancer
Treating Colorectal Cancer in St. Stamford Modern Cancer Hospital Guangzhou
In Modern Cancer Hospital Guangzhou, we provide colorectal cancer patients with advanced anticancer technologies and high-quality services, and we will try our best to help them improve their living quality, relieve their pain and prolong their survival time. The MDT (Multidisciplinary Team) of Modern Cancer Hospital Guangzhou will make therapeutic plan for colorectal cancer patients based on their condition. Combining the minimally invasive therapies with the historic traditional Chinese medicine, colorectal cancer patients can not only maintain their intestines and anus, but also avoid the suffering of operation and artificial anus. Meanwhile, experts will monitor the whole treatment, and adjust timely to improve the efficacy.
We can offer help if you are diagnosed with colorectal cancer. Online appointment or telephone appointment: +63-2-8221222(Landline), +63 915-4642818(Globe), +63 922-8083333(Sun). Contact us now.
Colorectal cancer patient whose survival time has reached 8 years shares his anticancer experiences
"Modern Cancer Hospital Guangzhou is the most ideal hospital to treat cancer; I realize my dream of health and survival here."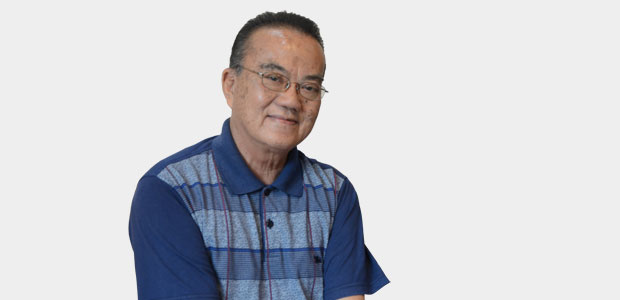 HATTA *Colorectal Cancer, Survival Time has reached 8 Years.
HATTA was diagnosed with colorectal cancer in 2007; doctors suggested him to take operation as soon as possible to remove the tumor and told him to prepare to accept the artificial anus. He refused in that he did not want to live with an ostomy bag. After learning that there are minimally invasive therapies for cancers in Modern Cancer Hospital Guangzhou, which can get the same efficacy as operation but actually no need to take operation, he decided to take cancer treatment in Modern Cancer Hospital Guangzhou. He came to Modern Cancer Hospital Guangzhou in April, 2007, both his symptom of bloody stool and his tumor disappeared after taking interventional therapy,particle implantation and other treatments. HATTA came back for follow-up checkups every year, but there were no evidences of recurrence and metastasis. 8 years passed, HATTA is still cancer free and very healthy now.Click to know how HATTA treat colorectal cancer
Torturous Traditional Anticancer Technologies
Operation: Big Trauma and High Risk
Traditional operation is not suitable for advanced colorectal cancer patients and it is of great limitations due to its high risk, big trauma and severe complications. For many colorectal cancer patients, they may suffer great inconvenience and psychological disorder because operation cannot maintain their anal function. What's more, colorectal cancer patients may suffer repeated pain due to the poor thoroughness of operation.
Radiotherapy and chemotherapy: unbearable toxic side effects
Radiotherapy and chemotherapy damage the immune system in that it kills not only cancer cells but also normal cells. Patients may suffer from severe side effects, like decline in leukocytes and blood platelet, frequent urination, hair losing, vomiting and etc, or even face with the threat of death in that their immunity is so low that cannot fight against cancer and other diseases.
Fight against Cancer Easily with the New Anti-colorectal Cancer Technology
Minimally Invasive Therapy: 2-3 millimeter incision, few side effects, little pain
In recent years, with the continuous development of minimally invasive therapy, more and more colorectal cancer patients see hope of life from minimally invasive therapies, such as interventional therapy, cryotherapy. Compared with traditional treatments, minimally invasive therapy has gained good reputation and trust form numerous colorectal cancer patients due to its advantages of small trauma, few toxic side effects, quick recovery and good efficacy.
Minimally Invasive Therapies for Colorectal Cancer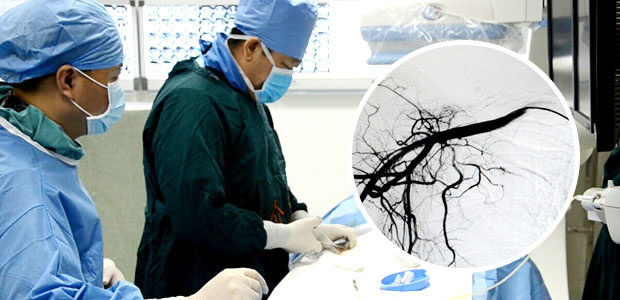 Interventional Therapy
Interventional Therapy: With a 1-2 millimeter incision, precisely kills cancer cells.
Interventional Therapy: interventional therapy is a mini-invasive therapy performed under the guidance of medical imaging equipments. With a 1-2 millimeter incision, paracentesis could be performed with the lead of medical imaging equipment. Then a special tube, catheter or other sophisticated apparatus are introduced into human body to inhibit the growth and spread of cancer cells, so as to cut off the tumor's blood supply and reach the effect of local chemotherapy without any toxic side effects of chemotherapy.
Interventional therapy has the advantages of little pain, high efficacy and few toxic side effects. Compared with the traditional chemotherapy, interventional therapy can greatly reduce patients' suffering.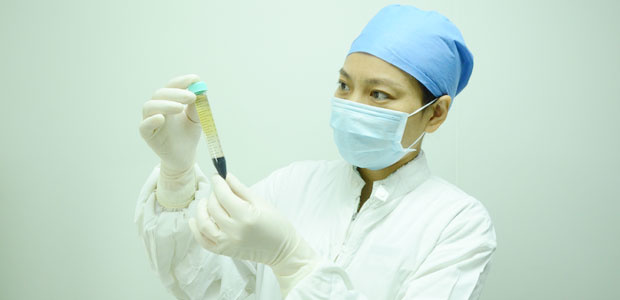 Biological Immunotherapy
Biological Immunotherapy: improve human immunity, prolong survival time.
There is no rejection reaction occurs in that the immune cells are extracted from the patient, so it is safe and with no side effects. Therefore, it is suitable for colorectal cancer patients to take it.
The advantages of biological immunotherapy: improve immunity; prevent the invasion of virus and bacteria; lower the risk of metastasis and recurrence; safe; no side effects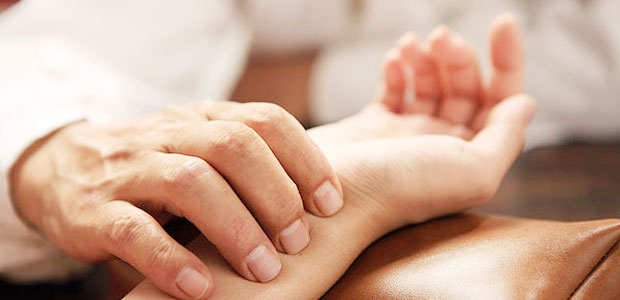 Combination of TCM (Traditional Chinese Medicine) & Western Medicine: improve efficacy, reduce side effects
With the help of minimally invasive targeted therapies, the combination of TCM & western medicine in Modern Cancer Hospital Guangzhou kills cancer cells stably, accurately and relentless, and greatly relieves the harm to human body. Moreover, the combination of TCM & minimally invasive therapies regulate human balance, fight against cancer, improve human immunity, and strengthen physique. It is more effective and easier to treat colorectal cancer with the combination of TCM & western medicine.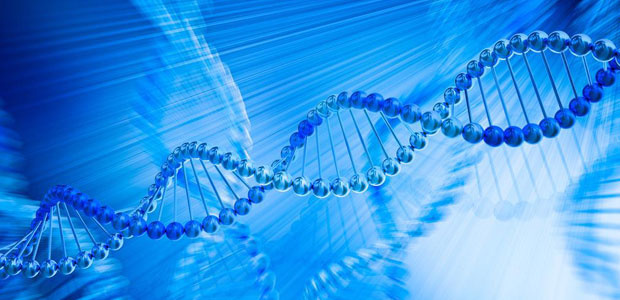 Targeted Gene Therapy: kill cancer cells thoroughly
Targeted gene therapy is using corresponding medicines against the specific carcinogenic sites. The medicine would take effect by specially combining carcinogenic sites after entering human body, thus tumor cells would die specifically without affecting normal cells around.
Gene Targeted Therapy the root of the disease by correcting the abnormal gene. Gene therapy is the process of replacing defective or cancerous genes (also called "oncogenes") with normal genes. Compared with traditional treatments, gene targeted therapy is of higher accuracy, better efficacy and much safer.
Other new technologies for colorectal cancer
We can offer help if you want to find out suitable treatments. Online appointment or telephone appointment: +63-2-8221222(Landline), +63 915-4642818(Globe), +63 922-8083333(Sun). Contact us now.
Five advantages of treating colorectal cancer in Modern Cancer Hospital Guangzhou
In Modern Cancer Hospital Guangzhou, we can offer you with 18 advanced anticancer therapies and high quality medical services. Meanwhile, we set up a multidisciplinary team (MDT) to help you relieve the suffering and other side effects. We will improve your living quality and help you get better efficacy.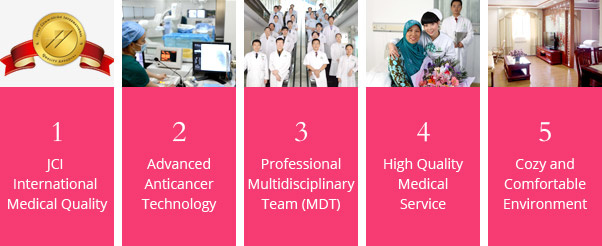 They gained a new life here