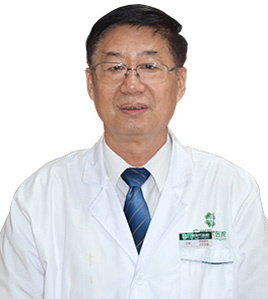 Wang Xin

Position: Deputy Director of Oncology Department
Title: Chief Physician, Professor, Graduate Tutor, Attending Doctor of Medical Cosmetology
Specialty: Surgical Oncology (He is good at surgeries and comprehensive treatment for malignant tumor that occurs in thyroid, breast, gastrointestinal tract, liver, gallbladder or pancreas etc. He has very high attainments in the diagnosis and treatment of various benign and malignant breast diseases, modified radical mastectomy, breast conserving surgery and breast reconstruction after breast cancer surgery.)
Introduction
Wang Xin, a former deputy director of Heilongjiang Province Oncology Association, is a deputy director of oncology department, a chief physician, a professor, a graduate tutor, and an attending physician of medical cosmetology in Modern Cancer Hospital Guangzhou at present.
As an oncology surgeon, Prof. Wang believes that a surgical oncologist is an oncologist whose main treatment method is surgery. But, what should be noted is that a cancer patient needs help rather than being a subject of experiment, so doctors must not use patients as guinea pigs to seek novelty. Surgeons must have excellent surgery skills, and surgeries must be done beautifully. All these can only be achieved through practice in operation rooms rather than talking.
Prof. Wang not only helps patients with treatment, but also gives them spiritual support. He often cautions young doctors that a complete cancer treatment plan should not only consist of treating the disease itself, but also patients' psychological recuperation. He said, "Cancer patients and their families are a special group in society. They bear heavy psychological and economic burden and struggle at the boundary between life and death. So it is not enough for an oncology doctor to keep improving their skills. They also should have strong responsibility and sympathy, be sensitive to patients' psychological changes, communicate with them, and pay extra concern, understanding and respect to them. "
Education Background
In 1976, Prof. Wang Xin graduated from Harbin Medical University.
Medical Experience
In 2003, Prof. Wang Xin took part in the International Seminar on Tumor that in Kochi University and presented his paper publically.
Prof. Wang Xin has had 40-year experience in cancer treatment. He has made great contribution to the development of surgical oncology at home and abroad in terms of research, clinical practice and education, and has trained many excellent surgical oncologists. He once went to Japan to attend international oncology symposiums and discussed the newest cancer treatments together with internationally authoritative oncologists.
Academic Achievement
In 2003, Prof. Wang Xin took part in the International Seminar on Tumor in Kochi University and presented his paper publically.
Prof. Wang Xin has published two books and more than ten essays at home and abroad. A Provincial Science &Technology Award for Innovative Applications, a Higher Education Multimedia Textbook Competition Award for his Oncology, a Provincial Award for Excellent Education and Research etc were given to him.
Research Technology
Radical operation of thyroid cancer
Radical mastectomy and breast reconstruction
Radical operation of gastrointestinal cancers etc.
Researched Area
If you have any questions, please contact us via online consultation, email or phone call. If you find our website useful, please follow our FaceBook and YouTube, health information will be updated regularly.
Online Inquiry
CLICK HERE!
Let's Have A Healthy Life!
Video
To show you
what is cancer by
videos
Chatting on Facebook

Become a fan of us!
+Follow
We are waiting for you.