The Mid-Autumn Festival Sees Deep Affectionateness of Foreign Land
  In the morning of September 29, 2012, the president Wang Huaizhong of Modern Cancer Hospital Guangzhou with Ward Directors, his assistant Director Pan, Director He of the nursing department, Manager Yang of customer service department came to ward area and visited international patients from Vietnam, Indonesia, Kampuchea, Philippines, Thailand and other countries. On the occasion of the Mid-Autumn Festival, they presented international patients with delicious moon cakes and warm wishes.
  President Wang Huaizhong presented delicious moon cakes to each patient's hand, held their hands and said: "tomorrow is the traditional Chinese festival - Mid-Autumn Festival, means the moon is full in the sky and people shall have a reunion. We represent all the staffs of Modern Cancer Hospital Guangzhou to wish you a happy holiday as well as speedy recovery." He repeatedly asked: "if there is any problem in treatments or on life, do please let us know, we will as soon as possible to solve the problem for you!"
  These words warm the patients' hearts, while staying in a foreign country and they felt the warmth of home. Vietnamese patient with nasopharyngeal cancer Ruan Honghe firmly held President Wang's hand and said: "I represent all the patients express our gratitude to all your medical staff for the treatment and care, without you, we would not be able to feel the thick friendship and sincere blessing."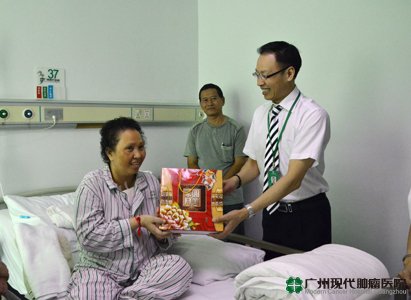 Vice Director Wang Huaizhong was giving moon cakes to Cambodian Patient Dumalafen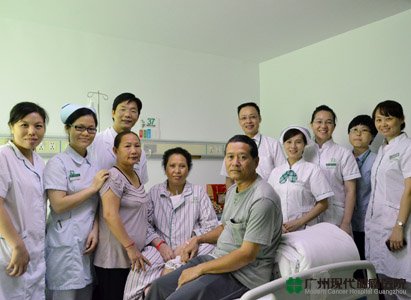 The leaders of hospital took a group photo with Dumalafen and her family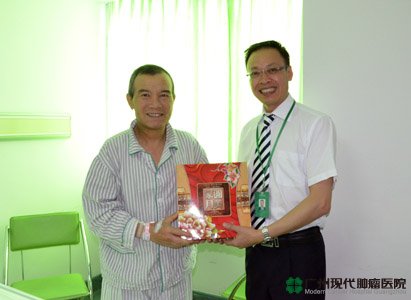 Vice Director Wang Huaizhong expressed festival blessings to Vietnamese patient Ruan Honghe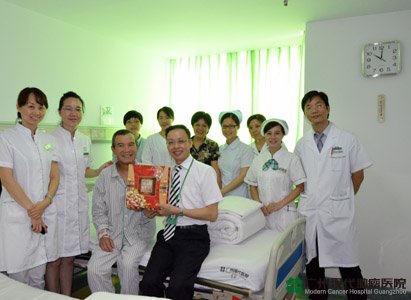 Vice Director Wang Huaizhong, Chief Pan, Chief He, doctor Dai, Doctor Lai, nurses, Ruan Honghe and his families took a group photo.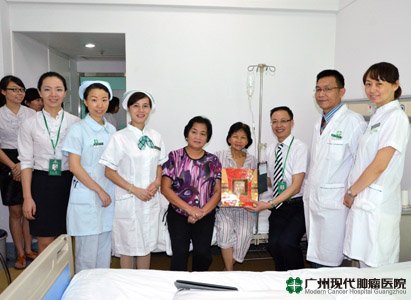 Vice Director Wang Huaizhong, Chief Pan, Chief He, manager Yang, director Sun was giving moon cakes to Philippine patient Marilou Alianza and her families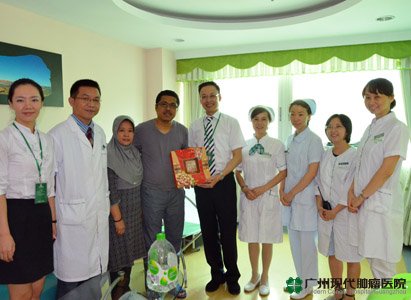 The leaders of Modern Cancer Hospital Guangzhou was giving moon cakes to Indonesian patient Zhang Wentong
If you have any questions, please contact us via online consultation, email or phone call. If you find our website useful, please follow our FaceBook and YouTube, health information will be updated regularly.
Online Inquiry
CLICK HERE!
Let's Have A Healthy Life!
Video
To show you
what is cancer by
videos
Chatting on Facebook

Become a fan of us!
+Follow
We are waiting for you.