Full of Love to Celebrate the Happy Christmas
  As Christmas is getting closer, all the streets in Chinese metropolises are already filled with a festive atmosphere. Modern Cancer Hospital Guangzhou renowned with treating or curing overseas patients has also become one of the most beautiful focuses in the festival. It was reported that, in early December, medical staff of Modern Cancer Hospital Guangzhou had decorated all the floors in this hospital with Christmas trees or related stuff in advance. At the same time, they also prepared Christmas presents in delicate boxes, waiting for the arrival of the holiday, and these would be the most chic gifts for over 100 patients in the hospital.
  In the morning of December 24, and also when Christmas Eve is approaching, President Wang Huaizhong of Modern Cancer Hospital Guangzhou on behalf of all the medical staff of the hospital visited all hospitalized patients in person. When President Wang pushed against the door and walked into the wards, patients and their family members were surprised to see that President Wang took Christmas gifts; some even jokingly said: "it is "Santa Claus" present us gifts".
  President Wang came to the patient's bed and warmly inquired about the patient and family members about the condition and other related things; meanwhile, he also extended his sincere greetings and carefully presented every patient friend with the gift. All these have fully made them enjoy happiness brought by the festival.
  All sweet greetings, eclogue sincere good wishes have revealed the warmth of true love. Wherever President Wang went, happy laughter was flooded in the room. In just one morning schedule, entire hospital has been saturated with happiness, finally, President Wang told with emotion: "as medical workers, we should not only focus on patient's physical health, but also to pay attention to the patients' psychological feelings. As Christmas is coming, the hospital preparing Christmas gifts for the patients, which stands for the kindly regards of all the medical staff; hope that these small gifts would let patients enjoy the atmosphere of festival overseas and wish them can also have a happy and memorable Christmas in Modern Cancer Hospital Guangzhou, China."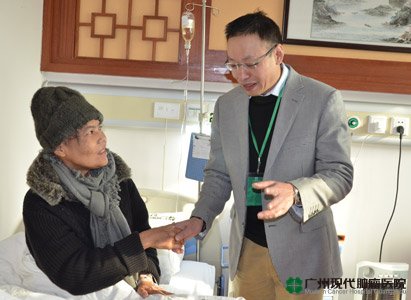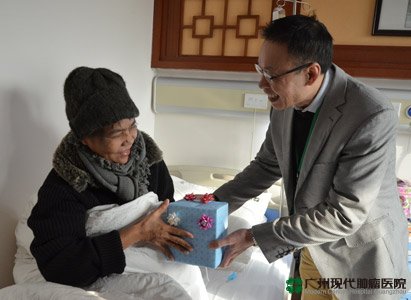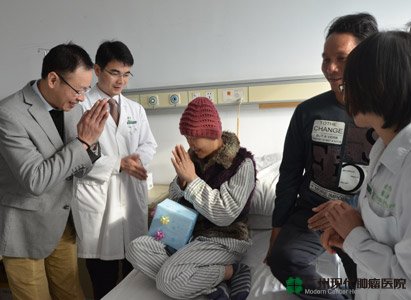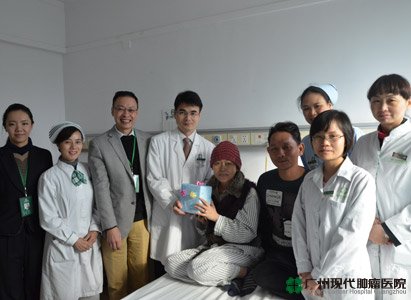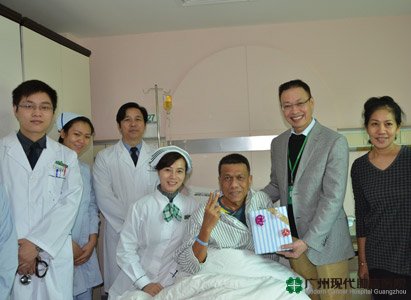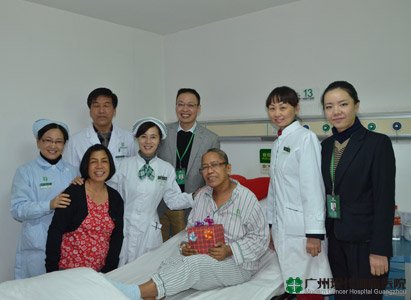 If you have any questions, please contact us via online consultation, email or phone call. If you find our website useful, please follow our FaceBook and YouTube, health information will be updated regularly.
Online Inquiry
CLICK HERE!
Let's Have A Healthy Life!
Video
To show you
what is cancer by
videos
Chatting on Facebook

Become a fan of us!
+Follow
We are waiting for you.