Cervical Cancer Treatment
According to a research of HPV Information Center, every year 6670 women are diagnosed with cervical cancer and 2382 died from the disease. Cervical cancer ranks as the 2nd most frequent cancer among women in the Philippines. Thus, appropriate cervical cancer treatment is of crucial importance. Minimally invasive therapy featuring few side effects, small trauma and quick recovery, prevents cervical cancer patient from suffering surgery and side effect of chemotherapy and radiotherapy as well as destroys cancer cells effectively with the womb remained.
Do you want to know which treatment is right for you?

Online consultation

, submit your information immediately, and get an authoritative expert treatment advice for free.
Treatment for Cervical Cancer
Torturous Traditional Cervical Cancer Treatment
Surgery: surgery is of great trauma, the resection range may include the uterus, bilateral adnexa, upper vagina, nearby tissues, pelvic lymph nodes, etc. Except for the common side effects and complications, most patients are unable to remain their womb and keep their fertility.
Radiotherapy and Chemotherapy: Though radiotherapy is the main treatment method, it brings severe side effects like radiation proctitis, radiocystitis, etc. And chemotherapy is of great toxic side effects, like vomiting, hair losing, immunity decline, etc.
Minimally Invasive Technology for cervical cancer, effectively destroys cancer cells with female fertility remained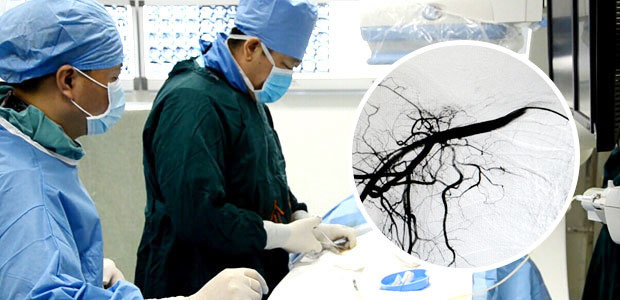 Interventional therapy: with a 1-2 millimeter incision, anti-cancer drugs are directly given to the tumor, causing fewer side effects and drug concentration is 2-8 times higher than systemic chemotherapy, killing cancer cells more accurately.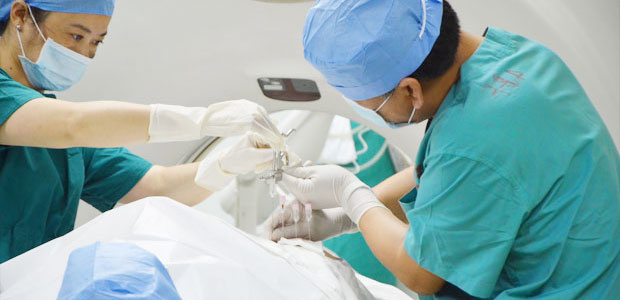 Particle Implantation: The implanted 125I seeds will keep emitting y-ray within the tumor, targeting to the cancer cells accurately; the radiation of seeds to tumor lasts for 180 days, with high accuracy, millimeter minimally invasive; few toxic side effects and complications.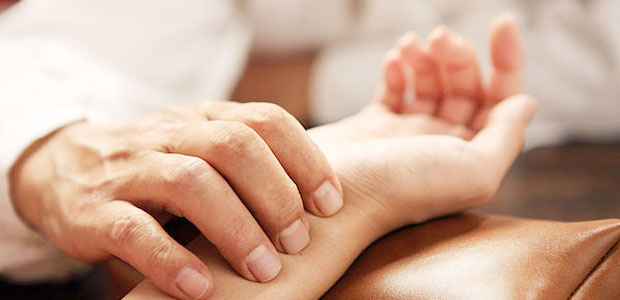 Combination of Traditional Chinese Medicine & Western Medicine: The minimally invasive targeted technology can eliminate, kill and damage tumor steadily, precisely and aggressively with minimum harm to the body. Additionally, traditional Chinese medicine balances impaired health systematically to combat cancer, enhance immunity and strengthen patient's physique.
Treatments for cervical cancer are various, but only by treating it based on patient's individualized condition, can cervical cancer be controlled and treated effectively . Experts from Multidisciplinary Team will jointly hold a consultation to discuss appropriate treatment options for cervical cancer patients.