Katy: I Learn the True Meaning of Life from Breast Cancer*
Age: 48
Nationality: Philippines
Diagnosis: Stage II breast cancer with mild metastasis to underarm lymph nodes
Treatment: Modified radical mastectomy +immediate breast reconstruction +interventional chemo +natural therapy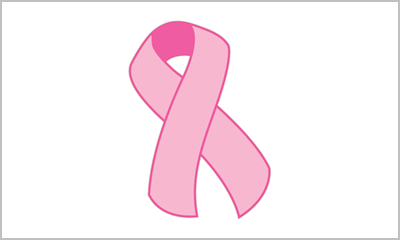 Katy's life at present
"If I had not experienced this setback caused by cancer, I would never have expected the life I am having now. Now everyday is full of meaning and I feel wonderful." When Katy came back to our hospital to have a review, she showed us a postcard of an island in the Philippines with enchanting scenery. "It is very beautiful here, but frequent typhoons in the Philippines often make a terrible mess of this place. During the typhoon season, many houses are flooded and many people become homeless," Katy sadly told us about the disasters that the ruthless typhoons bring to her countrymen. However, soon enough her face was beaming with smile. "I have been coming back and forth between the island and my house these two years. I organized supplies, took part in rescue team training and encouraged the society to care about the living condition of the island residents. Ever since I had the mastectomy, I gained more momentum in my life. I have become more aware of the meaning of life. God tells us that we must help those trapped in great suffering so that they can live a healthy and happy life, which is indeed the best return for my life regained."
Katy suffered sudden misfortune
Katy has three children. Her husband gives her and their children very good life. She had an easy job in a pharmacy and devotes most of her energy to her children. As she works in the healthcare field, Katy is quite concerned about her and her family's health. Since she entered the age of 40, she has not missed any annual gynecological clinical test and breast examination. However, she was not favored by fate for all her carefulness. Two years ago, the result of a routine mammary gland test made Katy and her family panic. Katy received a phone call asking her to have a breast biopsy screening. Her X-ray examination doctor told her that there were nodules in her breast which were suspected to be cancer lesion. "Immediately I realized that it would not be as simple as 'suspected' and that I needed to be prepared," said Katy.
One week later, the biopsy results did show that Katy had breast cancer. "Although I was prepared psychologically, I still couldn't believe this. My goodness, what exactly happened?" Katy was then overwhelmed.
Katy's choice
As usual, Katy's husband has become her solid support ever since she was diagnosed with cancer. He went to many places with her diagnosis report gathering information. From many sources he learned with frustration that cancer is still a very tough difficulty for many hospitals in the Philippines. Fortunately, a friend who is a doctor gave them hope. "He said, 'Go to China, and go to Modern Cancer Hospital. I knew them from an academic conference. They might be able to help you." Katy recalled the decisive moment. Out of trust for their friend, Katy and her husband flew to Guangzhou, China without hesitation.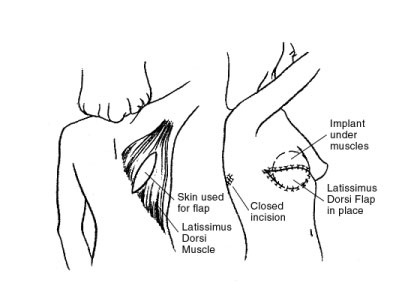 Katy's treatment
On arriving at Modern Cancer Hospital Guangzhou, Katy had a thorough body check and a treatment plan was confirmed. "I got a very good result. My doctor told me that I was at an early stage of the cancer. A modified radical mastectomy would be her best choice and the risk of recurrence is very low."
Katy is a woman who loves beauty. When she was hesitating over whether the surgery would make her unable to face her children and husband, her doctor immediately contacted with the director of Department of Breast Surgery Dr. Wang and discussed a newest treatment plan. Finally they decided to undergo modified radical mastectomy with immediate breast reconstruction. Her left breast lesions, a 3 cm tumor together with the breast, and the underarm lymph nodes were also removed thoroughly. At the meantime, Dr. Wang also performed back flap breast reconstruction to transplant Katy's own skin, blood vessels and muscle on her back to build a new breast. "When I was under anesthetic, I didn't know what was going on. When I woke up, my doctor told me that the surgery was very successful. Several days later, the doctor pulled out the drainage tube for me and told me to look in the mirror. I was nervous and looking forward to seeing it. I saw my new and complete breast; also, this breast is without cancer." Reminiscing about the feelings after the surgery, Katy talked excitingly and tears filled up her eyes.
In the following two years, Katy has come to our hospital for reviews for three times. She has undergone interventional therapy and natural therapy, which has effectively controlled the metastasis and recurrence of the cancer. Katy told us that she is living a life almost as a normal person that is full of energy.
Katy's encouragement
"I'm thinking that why my friends around me are desperate about life. You can find suitable treatment just like me. Since we have cancer, that means we must be stronger. Once you find the best treatment, all you need is determination and faith. Let us defeat cancer. You can do it." Katy encouraged her cancer friends again when she went back home.
*Surgery, in addition to the appropriate chemotherapy and radiotherapy, are effective in treating early cancer, but certain patients in late stage of cancer may not be tolerate surgery well as they can be relatively weak. A combination of carefully planned minimally invasive therapy, chemotherapy or radiotherapy can effectively reduce the side effects and discomfort of treatment and may help patient get better efficacy.