Comprehensive Modern Hospital
  As a hospital set up by Boai Medical Group China, Modern Cancer Hospital Guangzhou is located at the foot of scenic Baiyun Mountain, a landmark of the operation center in Southeast Asia, Guangzhou. Boai Medical Group is one of the biggest medical investment groups in China as well as one of the world's top 100 medical groups. It covers 14 regions across the world and totally has set up 113 large medical institutions with over 20,000 employees. In order to develop Modern Cancer Hospital Guangzhou into an international cancer treatment institution of modern management, humanized service and digitalized information, Boai has invested great capital in the construction of hospital environment, devices, technologies and services.
  Being a governing unit of Chinese Anticancer Association under management of Chinese Health Bureau, Modern Cancer Hospital Guangzhou has devoted to the researches on latest technology of cancer treatments and positively applies the new conception of standardized, individual, humanized and rational cancer treatment by combining with multi-disciplinary treatments for years. Today, as the technology of minimally invasive operation matures gradually, Modern Cancer Hospital Guangzhou has taken a leadership in professional cancer treatments, which is not limited to Asia but across the world. Especially the diagnosis and treatment system of minimally invasive and target cancer therapy created on the basis of interventional embolism, radio-particle implantation, natural therapy, cryotherapy and so on won a high reputation in and aboard. With integration of TCM (traditional Chinese medicine) culture, it gets the therapeutic effect of regulating Yin and Yang, strengthening body resistance against cancer. The most special features of minimally invasive and target treatment with combination of TCM and western medicine, this new treatment mode are small trauma, high efficiency, fast recovery of patient, accurate positioning and precise treatments. Comparing to general treatment, this treatment mode can locally and directionally kill cancer without hurting normal tissues and organs around while it avoids the shortages of destroying patient immunity in traditional radiotherapy and chemotherapy, and even cuts off the treatments unnecessary to relieve a patient from pain. Moreover, it can greatly extend the life span of patient and improve the living quality and prostecdtive efficacy. Mr. Cary Adams, Chief Executive Officer of Union for International Cancer Control (UICC) highly praised the achievement and progress on cancer treatments made by Modern Cancer Hospital Guangzhou, a subsidiary of Boai Medical Group China.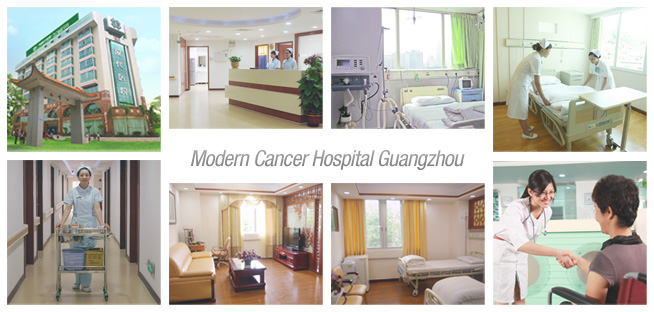 The latest treatment technologies attract the patients from many countries in Southeast Asia. Currently over 80% inpatients are from Vietnam, Indonesia, the Philippines, Thailand, Bangladesh, Cambodia and other countries. Patients from different countries gather in Modern Cancer Hospital Guangzhou, which makes Modern Cancer Hospital Guangzhou an international family. Modern Cancer Hospital Guangzhou successively has set up 7 branch offices respectively in Vietnam, Indonesia, the Philippines, Bangladesh, Cambodia and so on in order to offer the convenient overseas service of humanization and individualization. As the strength of hospital increasing, Modern Cancer Hospital Guangzhou would set up more branch offices in other countries to serve more overseas patient professional consultation and other information of taking treatment in hospital. Apart from that, Modern Cancer Hospital Guangzhou at the same time offers more than 60 value-added services including tour, shopping, lectures of health knowledge, etc., on which gain a consistent nice comment from patients.
  Boundless medicine is spreading love. In past few years, specialists of medical management and medical scientists from Indonesia, Vietnam, Thailand, Singapore, Malaysia and other Southeast Asian countries come to visit Modern Cancer Hospital Guangzhou. World Cancer Congress and Southeast Asian Forum Meeting of Forum respectively arranged medical specialists and media from Southeast Asian countries in Modern Cancer Hospital Guangzhou for emulation and academic communication of minimally invasive treatment when they also reported the whole minimally invasive treatment directly through live broadcast. Additionally, Modern Cancer Hospital Guangzhou was announced as designated hospital of minimally invasive treatment demonstration in Southeast Asian Forum Meeting of Forum. Modern Cancer Hospital Guangzhou is highly praised as the holy land for rehabilitation on the foot of Baiyun Mountain and won the great reputation internationally by its new combined treatment mode of cancer to extend the life span and living quality of patients.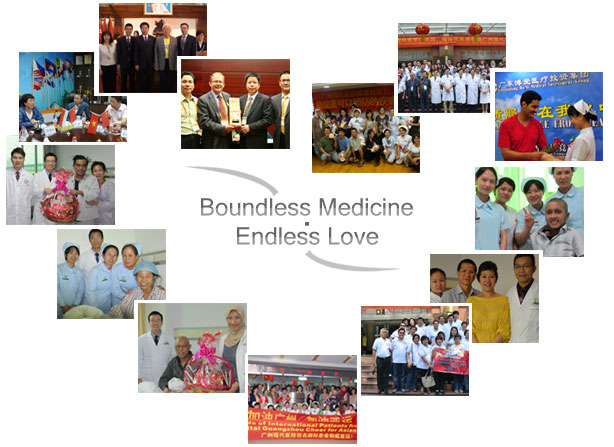 The media from the Philippines, Vietnam and Indonesia reported the achievements Modern Cancer Hospital Guangzhou has made in cancer treatments in succession.
  Media from the Philippines:
  United Daily News
  Philippine Business
  Philippine Star
  Chinese World News
  Manila Standard Today
  Media from Hanoi, Vietnam:
  Báo Tiền Phong
  Báo An NinhThủ Đô
  Báo Sức khỏe và Đời sống
  Media from Ho Chi Minh, Vietnam:
  Thành Phố Hồ Chí Minh
  Báo Thanh niên
  Báo Sài Gòn Giải phóng
  Báo Công an nhân dân
  Media from Surabaya, Indonesia:
  Koran Nusantara
  Jawa Pos
  Media from Jakarta, Indonesia:
  KOMPAS
  Suara Pembaruan
  Koran Metro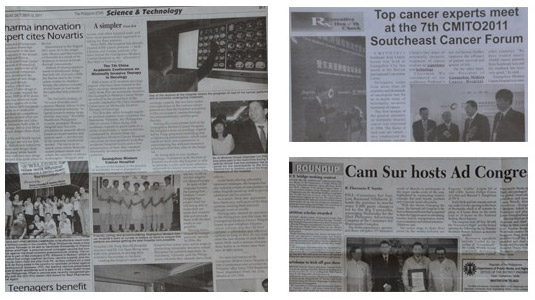 Through years of practices and researches, Modern Cancer Hospital Guangzhou got the approval from the Ministry of Health in different countries and many anticancer associations. It is designated as the only partner by Europe China Commercial Union in Southern China. Now Modern Cancer Hospital Guangzhou is an emissary of international medical communication and is appointed as friendly partner by the Health Departments of many countries and international hospitals.
  Modern Cancer Hospital Guangzhou also keeps the mind of paying back to society as it develops. It has been enthusiastic in utilities all the time and conducted many socially useful activities. For example, the "Blue Ribbon", a charity activity held by Modern Cancer Hospital Guangzhou together with patriotic overseas Chinese and Overseas Chinese Federation of Guangdong, is to offer donation support to the females being bothered by cervical cancer, ovarian cancer, hysteromyoma and other gynecological cancer diseases. Besides starting the Million Benevolent Fund of Anti-Cancer and setting up the Ward Mate Club for cancer patients, Modern Cancer Hospital Guangzhou is invited and takes part in the medical system construction in Vietnam, Thailand, India and South Africa and other countries.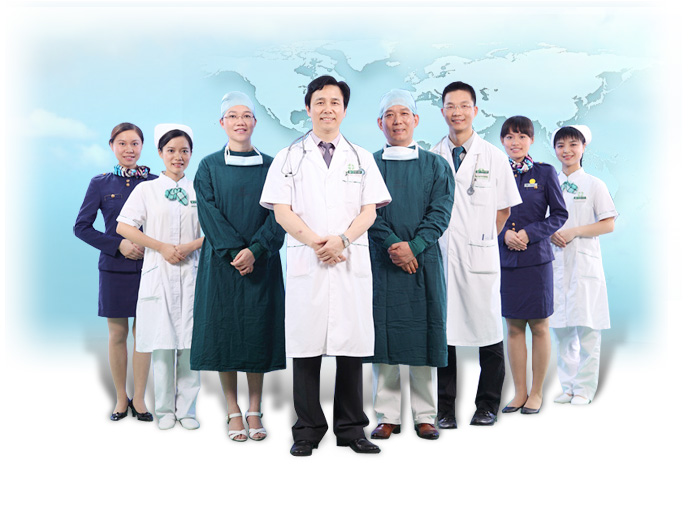 As one of the international and modern cancer research bases, here are bright smiles and warmhearted services in Modern Cancer Hospital Guangzhou, who will sincerely offers patients the most rational treatments and the best services with professional and latest technologies.
If you have any questions, please contact us via online consultation, email or phone call. If you find our website useful, please follow our FaceBook and YouTube, health information will be updated regularly.
Online Inquiry
CLICK HERE!
Let's Have A Healthy Life!
Video
To show you
what is cancer by
videos
Chatting on Facebook

Become a fan of us!
+Follow
We are waiting for you.