Understanding Advanced Cancer, Metastatic Cancer, and Bone Metastasis
Before, expert at St. Stamford Modern Cancer Hospital Guangzhou has given a detailed explanation of cancer staging. In this article, expert will help patient get a full understanding of Advanced Cancer, Metastatic Cancer, and Bone Metastasis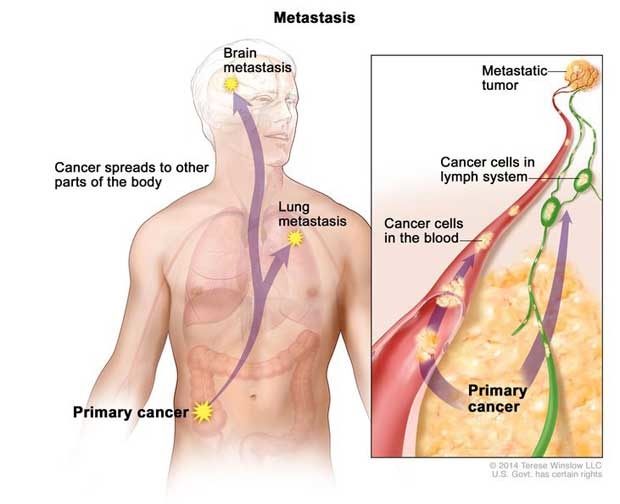 What is advanced cancer?
Advanced cancers can be locally advanced or metastatic. (Metastatic cancers have spread from where they started to other parts of the body and are covered in the next section.). Cancers that have spread are often considered advanced when they can't be cured or controlled with treatment. But not all advanced cancers have spread to other parts of the body. For example, some cancers that start in the brain may be considered advanced because of their large size or closeness to important organs or blood vessels. This can make them life-threatening even though they haven't spread to other parts of the body. In the same way, not all metastatic cancers are advanced cancers. Some cancers, such as testicular cancer, can spread to other parts of the body and still be very curable.
What is metastatic cancer?
Metastatic cancer is a cancer that has spread from the part of the body where it started (the primary site) to other parts of the body. When cancer cells break away from a tumor, they can travel to other parts of the body through the bloodstream or the lymph system. (Lymph vessels are much like blood vessels, except they carry a clear fluid and immune system cells.)
If the cells travel through the lymph system, they could end up in nearby lymph nodes (small, bean-sized collections of immune cells) or they could spread to other organs. More often, cancer cells that break off from the main tumor travel through the bloodstream. Once in the blood, they can go to any part of the body. Many of these cells die, but some may settle in a new area, start to grow, and form new tumors. This spread of cancer to a new part of the body is called metastasis.
What is bone metastasis?
A bone metastasis is an area of bone that contains cancer that spread there from somewhere else.
Cancer can spread to any bone in the body, but metastases are most often found in bones near the center of the body. The spine is the most common site. Other common sites are the hip bone (pelvis), upper leg bone (femur), upper arm bone (humerus), ribs, and the skull.
Once cancer has spread to the bones or to other parts of the body it's rarely able to be cured. Still, it often can be treated to shrink, stop, or slow its growth. Even if a cure is no longer possible, treating the cancer may be able to help you live longer and feel better.
If you have question about cancer, please Consult Online, or call at 02-8-8221222 for professional medical advice.
*Surgery, in addition to the appropriate chemotherapy and radiotherapy, are effective in treating early cancer, but certain patients in late stage of cancer may not be tolerate surgery well as they can be relatively weak. A combination of carefully planned minimally invasive therapy, chemotherapy or radiotherapy can effectively reduce the side effects and discomfort of treatment and may help patient get better efficacy.