Breast Cancer
How long can breast cancer patients live? Here are latest data of breast cancer prognosis:
Stage I: the average 5 years survival rate is about 95%
Stage ⅡA: the average 5 years survival rate is about 90%;
Stage ⅡB: the average 5 years survival rate is about 80%;
Stage ⅢA: the average 5 years survival rate is about 50-70%;
Stage ⅢB: the average 5 years survival rate is about 40-50%;
Stage Ⅳ: the average survival time is 3 years.
From the data listed above, it can be concluded that early detection and treatment are the key factors to improve breast cancer patients' survival rate. Except for early detection and treatment, an appropriate treatment plan is also of great importance. Although one was diagnosed with middle or advanced stage breast cancer, she still can get ideal efficacy if she chooses an appropriate treatment plan. Now, let's figure out how this Stage ⅢB breast cancer patient conquered cancer.
Stage ⅢB breast cancer survivor shares her anticancer experience
"We need to be patient and optimistic. Don't give up!"
Indonesia VENNY NYOTOWIJOYO* Stage ⅢB breast cancer
She used to be so scare of surgery that she chose conservative treatment. However, the tumor became bigger and bigger, so she decided to take surgery. Later, she chose to take breast cancer treatment in Modern Cancer Hospital Guangzhou. After taking interventional therapy, chemotherapy and surgery here, her tumor disappeared, and several times of reexaminations showed that there was no sign of recurrence. So far, three years passed, her life has backed to normal. Continue reading:
Torturous Traditional Anticancer Technologies
Operation: Big trauma,Lose the dignity of woman
Traditional operation is not suitable for advanced breast cancer stage patients and of great limitations due to its high risk, big trauma and severe complications. For many breast cancer patients, the loss of breast means the loss of dignity.
Radiotherapy and chemotherapy: unbearable toxic side effects
Radiotherapy and chemotherapy damage the immune system in that it kills not only cancer cells but also normal cells. Patients may suffer from severe side effects, or even face with the threat of death in that their immunity is so low that cannot fight against cancer and other diseases.
Fight against Cancer Easily with the New Anti-breast Cancer Technology
Minimally Invasive Therapy: 2-3 millimeter incision, strong targeting, destroy cancer cells precisely.
In recent years, with the continuous development of minimally invasive therapy, more and more cancer patients see hope of life from the minimally invasive therapies, such as interventional therapy, cryotherapy. Compared with traditional treatments, minimally invasive therapy has gained good reputation and trust from numerous patients due to its advantages of small trauma, few toxic side effects, quick recovery and good efficacy.
We can offer help if you are diagnosed with breast cancer. Online appointment or telephone appointment: +63-2-8221222(Landline), +63 915-4642818(Globe), +63 922-8083333(Sun). Contact us now.
Minimally Invasive Therapies for Breast Cancer
Interventional therapy
Interventional Therapy: With a 1-2 millimeter incision, precisely kills cancer cells.
Interventional therapy has the advantages of little pain, high efficacy and less toxic side effects. Compared with the traditional breast cancer treatments, interventional therapy can greatly reduce patients' suffering.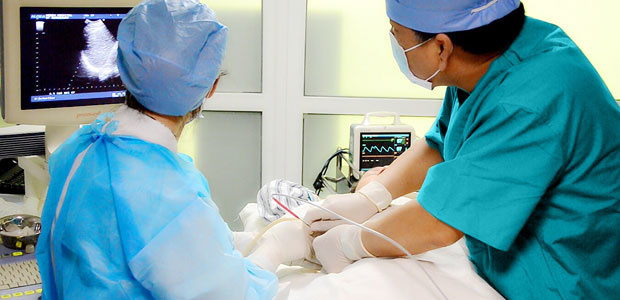 Cryotherapy
Cryotherapy: small trauma, less complications, prevent recurrence of cancer
Modern Cancer Hospital Guangzhou adopts the international advanced technologies—cryotherapy to treat middle and advanced stage breast cancer. With the principle of "super cold + heat", the temperature is controlled by the argon and helium to destroy the tumor or destroy the tumor blood vessels to cut off the oxygen supply and kill cancer cells.
Cryotherapy not only can reduce the risk and complications and monitor the whole process and results, but also has the advantages of no restriction of anesthesia, toxic side effects of chemotherapy. Cryotherapy now has been used in many cases and saved numerous patients, and gained good efficacy.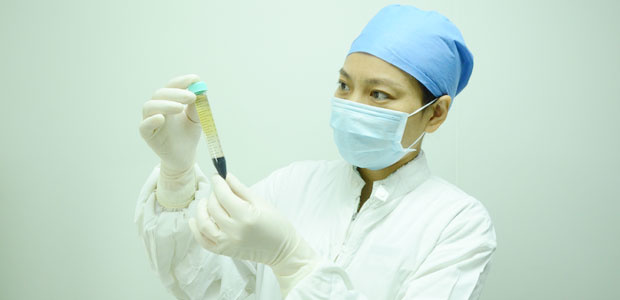 Biological Immunotherapy
Biological Immunotherapy: improve human immunity, prolong survival time.
There is no rejection reaction occurs in that the immune cells are extracted from the patient, so it is safe and with no side effects. Therefore, it is suitable for breast cancer patients to take it.
The advantages of biological immunotherapy: improve immunity; prevent the invasion of virus and bacteria; lower the risk of metastasis and recurrence; safe; no side effects.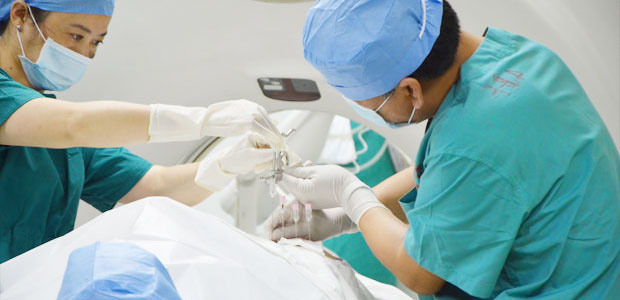 Particle Implantation
Particle Implantation: particles are directly implanted into the tumor to kill cancer cells
The Advantages of particle implantation: particles only take effect inside the tumor, so it will not bring harm to other normal tissues; 180 days' sustained radiation kills cancer cells precisely; small trauma and quick recovery; few side effects and complications.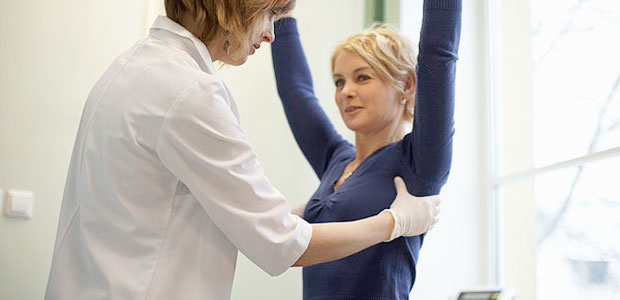 Breast Reconstruction after Modified Radical Operation: A good choice for early stage breast cancer patients.
Basing on the principle of "safety and beauty", the tumor will be removed firstly and then prosthesis implantation and autologous tissue transplantation will be performed to reconstruct a breast according to patients' condition. The breast reconstruction looks the same as normal breast, which can help women regain confidence.
Procedure of Breast Reconstruction
1. Breast experts to confirm whether it is suitable for patients to take breast reconstruction.
2. Breast experts and plastic surgeons work together to design the operation incision and operation plan.
3. Remove the tumor or perform the lymphophoresis first, then perform the breast reconstruction.
4. Postoperative care, like taking exercises, nutrient diet and mental caring.
We can offer help if you want to find out suitable treatments. Online appointment or telephone appointment: +63-2-8221222(Landline), +63 915-4642818(Globe), +63 922-8083333(Sun). Contact us now.
Five advantages of treating breast cancer in Modern Cancer Hospital Guangzhou
In Modern Cancer Hospital Guangzhou, we can offer you with 18 advanced anti-breast cancer therapies and high-quality medical services. Meanwhile, we set up a multidisciplinary team (MDT) to help you relieve the suffering and other adverse reactions. We will improve your living quality and help you get better efficacy.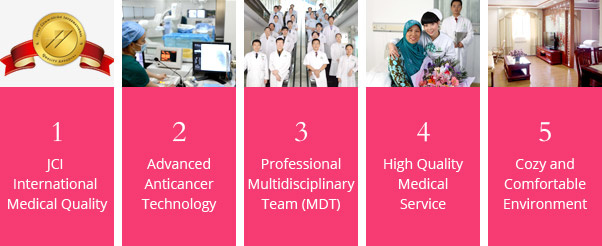 They gained a new life here