Microwave Ablation (MWA): Opened a New Era of Minimally Invasive Treatment for Cancer.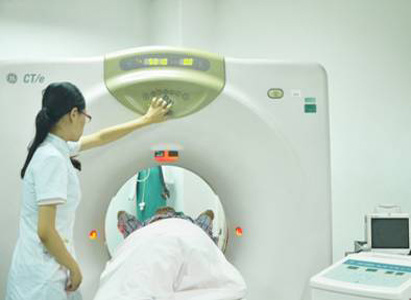 Definition
Microwave ablation (MWA) is a form of minimally invasive physical therapy with the highest inactivation rate at present, which has been using in the treatment of liver cancer for more than 30 years. With the continuously development of MWA in recent years, it has been widely used in various kinds of cancer treatments and received very good effects. In MWA, a probe will be inserted into tumors, and micro electromagnetic waves will be released to destroy and ablate the cancerous tissues directly. Targeting clearly and affecting intensely on the tumor, MWA won't produce obvious side effects to normal tissues.
Principle
Under the guidance of type B ultrasonic, CT scan, MRI or other image equipments, microwave thermal-coagulation needles will be inserted into tumors and release micro waves which make the polar molecules of cancerous tissues generate heat in microwave field. When the temperature rises above 60℃, the cellular proteins will become denatured and coagulated, and lead to irreversible necrosis. Meanwhile, MWA will stimulate the patient's immune system and improve the immunologic function, and inhibit the spread of cancer cells.
Advantages
1.With high efficiency and short operating time, MWA can ablate a tumor with 6 cm diameter in 10 minutes generally, which reduces the risks of surgery and the sufferings of patients. It can even destroy tumors with a diameter under 5 cm one-off in situ and leave no residual cancer cells.
2.The size of coagulation volume in tumor is controllable, so it won't produce severe side effects to the normal tissues.
3.Only a needle with less than 2 mm diameter is inserted into the tumor under imaging guidance, so no scar, no sutures and no trauma will be left to the body but a sty less than 3 mm.
4.No adverse side effects like chemotherapy and radiotherapy will be produced; with high safety and low recurrence rate.
5.With a wide range of indication, MWA melts tumors for patients who are inoperable, invalid to transarterial embolization or with poor liver function. MWA destroys tumors, and acts as a palliative treatment to reduce the patient's pain, prolong his/her life span and improve the living quality.
Clinical application
MWA is applicable in the treatment of liver cancer, lung cancer, thyroid cancer, breast cancer, bone cancer, cervical cancer, pancreatic cancer, kidney cancer and other solid tumors.
Applicable in patients who are inoperable due to age, poor physique, complications, or tumor's adhesion, location ect. ;
Applicable in patients who are not willing to do conventional surgery;
Applicable in patients who are found not suitable to receive operation in intraoperative exploration;
Applicable in patients with metastatic or recurrent cancer
Recommended Links
SUSAN: Interventional Therapy and Biological Immunotherapy Defeat Cancer Recurrence Successfully
MIMIE: Modern Cancer Hospital Guangzhou Gave Me a Second Life
Aida Nuguid: Modern Cancer Hospital Guangzhou Is the Instrument that God Sent to Me
Online Inquiry
CLICK HERE!
Let's Have A Healthy Life!
Video
To show you
what is cancer by
videos
Chatting on Facebook

Become a fan of us!
+Follow
We are waiting for you.