Add Us
Chatting on Facebook

Become a fan of us!
+Follow
We are waiting for you.
Focus on Advanced Tumor Treatments in the World
Delegation of Filipino Medical Experts Visited Modern Cancer Hospital Guangzhou
On August 3th 2013, a delegation of Filipino medical experts Dr. Edgar Halago、Dr. Leopoldo Calimlim、Dra. Maria-Delia Maluenda、Dr. Balagtas Dela Rosa、Dra. Ervin Paz Dela Rosa etc. visited Modern Cancer Hospital Guangzhou. During a 2-day visit they had medical and academic discussions in the company of President Wang Huaizhong, Vice-President Chen Bing, tumor experts Wang Ronghua, Liu Yuansheng and other doctors & scholars of Modern Cancer Hospital.
In the welcome meeting, President Wang Huaizhong of Modern Cancer Hospital Guangzhou gave the delegation a warm reception and extended his good wishes to the guests. During the meeting, President Wang Huaizhong pointed out that ever since the foundation of Modern Cancer Hospital Guangzhou, it has always stuck to the corporate philosophy of Boai Group to which it belongs--love without boundaries, medicine without boundaries. Secondly, Modern Cancer Hospital Guangzhou has set up offices in Bangladesh, Indonesia, Vietnam, Philippines, Thailand and Cambodia etc and has indeed achieved great results in receiving and treating cancer patients. Through integration of various anticancer technologies, the hospital has not only prolonged the life expectancy of cancer patients from various countries and regions, but has also improved patients' quality of life. These accomplishments not only show the technical strength and international influence of Modern Cancer Hospital Guangzhou, but lay a solid foundation for friendly cooperation with each other.
In order to get an insightful understanding of the tumor treatments in Modern Cancer Hospital Guangzhou, the delegation members also watched advertising videos of cryosurgery therapy, particle knife, interventional therapy and biological immunotherapy respectively. Detailed introduction of the technologies and unanimous praises from patients in the videos made the delegation members marvel at the advanced minimally invasive treatments besides surgery, radiotherapy and chemotherapy. They stated that they were very much looking forward to further cooperation with Modern Cancer Hospital Guangzhou, which will include promotion of cancer treatments, carrying out medical lectures and discussions about medical technologies etc., so as to constantly boost communications and exchanges between both sides.
The meeting ended among a round of warm applause. President Wang himself presented a carefully prepared souvenir to each member of the delegation and he hoped that there would be further exchanges and cooperation between the two countries to make greater contribution to the cause of cancer prevention and treatment.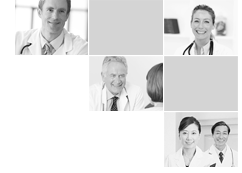 About the Expert of Lecture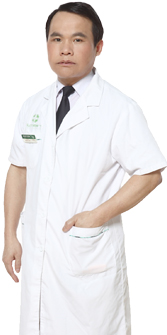 Wang Ronghua
Wang Ronghua, born in Wuhan, Hubei Province, has worked at two municipal first-class hospitals at Grade 3 in Wuhan, Hubei Province, and now works as the director of imaging interventional minimally invasive center of Modern Cancer Hospital Guangzhou and is also a stem cell expert. Director Wang has devoted to the work related to imaging diagnosis and clinical radiology interventional treatment for more than twenty years and he has rich experience in the tumor CT or MRI diagnosis as well as in stem cell transplantation and treatment of cirrhosis and other liver diseases.
>> Consult Now
What is Minimally Invasive Targeted Treatment for Cancer?
The main therapy of China Modern Cancer Hospital Guangzhou—minimally invasive surgery features little trauma, quick recovery, and has became a much important approach for treating tumor. Multiple disciplines researched cancer treatment technologies combining tumor radiotherapy, chemotherapy, thermotherapy, biotherapy, interventional therapy, tumor minimally invasive therapy, genetic engineering, stem cell therapy and TCM and western medicine combination have already brought new hope for patients.