Screening Test for Commonly Observed Cancer
Cancer, one of the leading cause of mortality to human health and life. Cancer prevention and screening were given attention by medical professionals. Therefore, it is necessary to conduct a thorough cancer screening.
1Breast cancer (CA 15-3) cancer screening
2Ovarian cancer (CA 125) cancer screening
3Prostate-specific antigen
4Alpha-Fetoprotein (AFP)
5Carcinoembryonic antigen (CEA)
6The EB core antibody determination
7Pancreas, gallbladder, gastric cancer (CA 19-9)
8Ultrasound of the liver, gallbladder, spleen, pancreas, kidney, ureter, bladder
Tips to Prevent Cervical Cancer
Start prevention, to prevent cervical cancer.
Guangzhou Modern Cancer Hospital introduces a vaccine GARDASIL, the world's first approved by the U.S. Food and Drug Administration (FDA) for cervical cancer that is effective in preventing human papilloma virus (HPV) caused by cervical dysplasia and vaginal or vulvar cancer.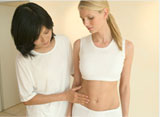 Anti-Cancer Leading Technology
As medical technology continues to evolve, the cancer is no longer "incurable". Early detection and early treatment are the keys to fight against cancer. Guangzhou Modern Cancer Hospital has more than 10 leading international techniques that can effectively fight against cancer.
Interventional TreatmentSomatic Bio-ImmunotherapyArgon- Helium Cryotherapy
Iodine 125 Seed ImplantationMagical Stem CellsRadiofrequency Ablation (RFA)
Photodynamic TherapyPhoton KnifeGreen chemotherapy
Endogenic Magnetic Field Thermatology
Stem Cells can be differentiated into many different cell types. One of which is "Blast Cells" also known as "master cells" in medical community. In recent years, the stem cell has been widely used in clinical practice. Guangzhou Modern Cancer Hospital will take you to witness the magic of stem cells.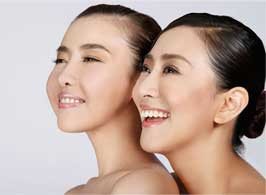 Stem Cell Rejuvenation
It basically targets the concealed parts of the body or skin and excessive adipose tissues. Used technician to get the sample, isolate outside body, propagate, segregate, purified to maintain the stability of the cells, then implanted into the site of interest.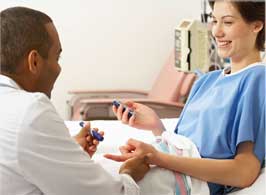 Stem Cells for Cirrhosis Treatment
Treatment for liver cirrhosis is to transfuse stem cells via intra-arterial technique to repair damaged and hardened liver tissues. To improve synthesis, metabolism and detoxification function of the liver thus improve patient's condition.
Stem Cells for Diabetes Treatment
Stem cells used to treat diabetes is not a simple cell replacement, but through the five steps to change islet function!
Step 1: Activation of the patient's own sleeping islet cells.
Step 2: Fix islet β-cells.
Step 3: Stem cells repair other insulin-secreting cells of the human body.
Step 4: Stem cells play a role in insulin resistance.
Step 5: Raise the level of the body's own insulin secretion.

Gua Sha, Ventosa and Acupuncture are Chinese traditional treatment for thousands of years to help people stay physically fit and eliminate diseases. Well known Chinese herbal medicine includes Ganoderma Lucidum and Cordyceps to boost health and blood circulation. From this tour, you will be able to appreciate the depth and magic of these herbal medicines. You will have the opportunity to try the various herbal medicines to improve health and vitality.
Guangzhou is as international metropolis with traditional and modern fusion, not only a place for sightseeing but also a shopping paradise. This healthy and joyful trip comes with Spring Festival so that anyone can experience the traditions and customs of Chinese New Year plus the taste of authentic cuisine.
Day 1
Airport Pick Up → Tianhe City Shoppping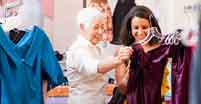 Day 2
Medical Check-up → Yue Xiu Park →Zhong Shan Memorial Hall → Pearl River Cruise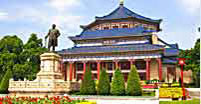 Day 3
Guangzhou Day Tour → Beijing Road Shopping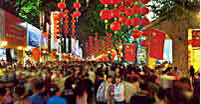 Day 4
Shen Zhen Day Tour (Lotus Hill Park + Window of the world/Granduer of China)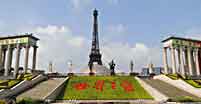 Day 5
Lotus Hill / Chen's Clan + Computer City Shopping Center + Free activities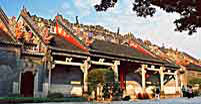 Day 6
Medical Results → Airport