Stem cells are applicable to following types of renal inadequacy
Stem cells are effective to the renal inadequacy starting from the kidney damage, vascular nephropathy, genetic nephropathy, nephrosis of infection, systemic diseases,toxic nephropathy, obstructive nephropathy, which are because of chronic glomerulonephritis nephropathy or metabolic abnormality. This treatment plays effect on the patients from stage Ⅰ,Ⅱ, Ⅲ(stage of kidney failure), Ⅳ(stage of uraemia).
Treatment advantages
Stem cell transplantation is a high-end clinical treatment of biotechnology, which features low-risk, fast reaction, painlessness, good treatment effectiveness and so on. Compared to dialysis, medication and kidney transplantation its advantage of biotechnology is remarkable.
Effectiveness
The effect will present a week later than treatment, and the kidney of most patients who have taken 2 cycles of treatments can work as normal, when the symptoms like oliguria, edema, hypertension, anemia and so on relieve remarkably or even disappear.
However, medication and dialysis can only relieve the symptoms of disease without radically repairing the damaged kidney. Kidney transplantation is risky and may develop immunologic rejection, for the kidney transplanted should be healthy enough, so it is strict to donor, the most important thing is that a patient recovers slow.
It is safe and reliable
Stem cells do not have side effect but hypoimmunity that they rarely develop immunologic rejection. The treatment is performed by minimally invasive technology which is non-operation, painless and effective.
Medication not only causes drug resistance but also increases burden of kidney. Dialysis can lead to dialysis disequilibrium syndrome and other untoward reactions, and is not that proper to the patients with vascular diseases. Patients of kidney transplantation get higher risk to develop hypertension, heart disease, diabetes, hyperlipoidemia, hyperuricacidemia and other metabolic diseases.
Stem cells both from patient body or others are applicable in treatments, for they exist extensively in human body.
Stem cells extensively exist in most tissues and organs of human body. But the stem cells used in treatment are mainly bone marrow stem cells, peripheral blood stem cells, umbilical cord blood stem cell and so on. Because of their low immunity, the stem cells from both patient body or others can apply to treatments.
Even kidney transplantation is a better choice for patients in late stage of kidney diseases, there is short of kidney sources because of the limited qualified donors. According to the statistics reported by World Health Organization, 80% or more patients who have to take kidney transplantation are die in waiting for suitable kidney.
Extensive clinical application
Stem cell treatment can effectively treat the disease causing from kidney failure, while it also takes effect on patients of renal inadequacy from stage Ⅰ, Ⅱ, Ⅲ(stage of kidney failure), Ⅳ(stage of uraemia).
Compared to stem cells, medication is more effective to the patients of renal inadequacy in stage 1, and dialysis normally is applied to the patients of middle or late stages. Kidney transplantation is the last treatment for kidney failure patients.
Stem cell treatment procedures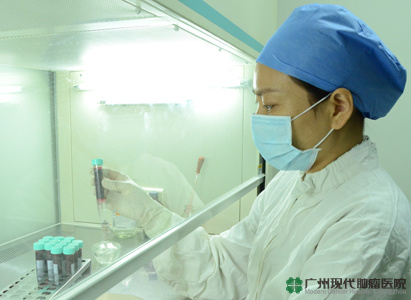 The process of stem cell treatment includes pre-operative therapies, stem cell transplantation, post-operative therapies.
Pre-operative therapies include
Day 1, Hospitalization.Go through admission procedures
Day 2, Examination.Finish related physical examination and lab tests to make sure the suitable stem cell transplant program
Day 3~Day 6,Pre-operative therapies.Giving pre-operative treatments and physical conditioning according to the patient's individual situation
Stem cell transplantation
Day 7, Stem cell transplantation via artery interventional infusion.Undergo stem cell transplantation under local anesthesia via artery interventional infusion
Post-operative therapies
Day 8 ~ day 9,Post-operative observation.Access every single efficacy index, arrange consolidated treatments
Day 10, Discharge and review.Discharge procedures and follow-up order
*Usually, it takes about 10 days for the whole treatment process, but the exact time varies from patient to patient according to their individual condition. For the sake of your health, a face to face consultation & evaluation with the doctor is suggested.